Completing our first sale! And how we got here
Last month we completed our first sale!! After five months of hard work and testing different ideas and theories, we're super chuffed to be off the mark and helping food & beverage outlets end plastic waste.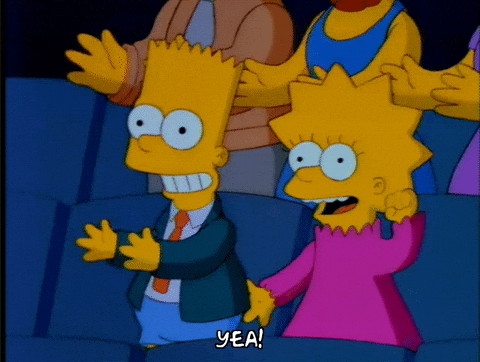 BRINGING IT TO SINGLE-USE PLASTIC
We started The Final Straw with the ambition to use business to end plastic waste. Small disposable plastic items, like straws or stirrers, are ubiquitous in our society and in the food & beverage industry. We use them everywhere but for such a short space of time. Yet they impact the environment around us, polluting the ocean, increasing global warming, taking up landfill space, injuring sea mammals and even endangering our health. [See our post here for more detail on why we think plastic straws are a bad idea].
Plastic straws seemed like a good place to start. It's one of the most common forms of debris found on our beaches (see below), and it's a very visible product which we felt was important in getting people to think about how we consume single-use plastic more generally. There was also growing momentum worldwide about plastic straws and it seemed like a good bandwagon to join!
GETTING TO KNOW THE FOOD & BEVERAGE INDUSTRY
We decided to focus on where most straws are consumed, in cafes, restaurants and bars and see how we could change their behaviour and find a way to offer consumers an alternative, more environmentally friendly, product.
We were quickly encouraged. Almost every outlet manager was aware of the harmful effects of single-use plastic and wanted to change out for an alternative. Most had had customers tell them to stop using them already [shows the power of direct customer feedback!]. Yet the majority were unsure how best to go about doing it. Some had already tried alternatives, like paper, but had received negative feedback from their customers about the taste. Others were worried about the implications on price, hygiene, or whether their customers would be put off by using a different material.
The F&B business is pretty competitive and any change from usual practice is risky. We realised we needed to make any change as simple as possible and offer trials to help managers test the product with their customers. We used the Lean Model as a framework to hone and perfect our business model. We decided to offer branded and premium metallic straws, understanding that cafes and restaurants craved the next thing that would differentiate them from their competition. We believe we've now got to the point where we have a proposition that works for our customers.
NEXT STEPS
We hope this is the beginning of the journey for The Final Straw. We've converted two customers and have more in the pipeline.
Our ambition is to have prevented use of 100,000 plastic straws in cafes and bars by the end of the year. You can help us get there by referring your local cafe, bar or restaurant. We can show them our products, discuss the merits of other materials or give advice on about removing straws altogether.
THANKS
We want to take this opportunity to say a massive thank you to everyone who helped us get off the ground: Shen for design, 101 of operating in Singapore, and lunch partner; Hailin of Project.R & June of Troves of Gaia for straw moral support, and stock top-ups; Marine for partner in crime on straw research and brunch buddy; Joeri for motivation; Marc for carbon analysis and cricket-related distraction; Marialine for Business advice; Bernie at SMU for advice, contacts and a fabulous garden, Alicia for handling the bureaucracy; Zac at Kult Kafe for believing in us and helping us to grow; Emily for marketing support; Plastic-lite & Zero Waste for getting plastic pollution on the agenda, Journey to Zero Wasters Group for constant inspiration and challenges to do better.
THANK YOU ALL!



Please reload